CLOSED - Holy Grail Acquire (1999), LIMITED PRINT and Rare Master Thieves, Rare Catan Promos, Rare Dwarven Forge Pieces, and MORE rare games ...
Justin Gortner

United States
Egg Harbor Township
New Jersey

CLOSED

Hello and welcome to my spring cleaning auction!

LOCATION
Items are shipping from the US zip code 08234 (NJ). Local pickup is welcome but you still must pay by Paypal beforehand.

SHIPPING
See individual items for shipping rates (buyer pays only actual shipping costs).

Shipping outside the lower 48 states is fine but please understand you are responsible for the complete shipping costs. Do not bid unless you have checked the cost at usps.com (don't guess or assume please). Of course if you win multiple items and I can fit more than one in a box I will happily do so.

END DATE
The auction will end on Sunday, May 26th at 7 PM EASTERN TIME. To make sure no one snipes if someone towards the end the end time for that item only extends 15 minutes. After 15 minutes of inactivity it is closed.

BIDDING
Bids must be in whole $1 amounts unless otherwise stated in the item. Please save all other comments or questions by sending me a geekmail.

CONDITION
Game are kept in a non-smoking house with no pets and not stacked. And it's just my wife and I that use them (occasionally with friends). I am a meticulous person so games are well uses and little ziplock baggies used where needed for pieces (no rattling around).

BGG Marketplace
All item sales will go through the BGG marketplace.

PAYMENT
Payment through Paypal to jgortner@gmail.com no more than 48-hours after auction end if you please.

Local pickup is welcome however payment must still be made through paypal beforehand and the pickup location will be Wawa at 5100 English Creek Ave, Egg Harbor Twp, (609) 653-1351.

Links take you directly to the auction item.

Acquire
This is the version from 1999 and is considered to be the holy grail of Acquire. This item recently sold for $120 in a BGG auction here.

Master Thieves
I believe only one hundred were made. I am the original owner. This is an exceptional little gem and a very unique game to play.

Dwarven Forge Pieces
I got these back in 2005 from Gencon. Hundreds of pieces! Packed carefully with lots of tissue paper, bags, and packing material.

Catan Promotional Item #1
I believe this came in a magazine I got YEARS ago. I believe it's quite rare.

Catan Promotional Item #2
I believe this came in a magazine I got YEARS ago. I believe it's quite rare.

Claustrophobia (rare and OOP)
Infinite City
Knighmare Chess 2 (rare and OOP)
Axis and Allies Europe (rarish and OOP
Jurrasic Jumble (rare and OOP)

Thanks so much for looking and bidding!

Sincerely,
Justin

Don't forget to SUBSCRIBE to this list and then SUBSCRIBE to the individual geeklist items when you bid so you get a geekmail whenever you are outbid!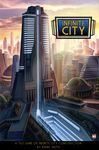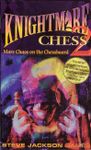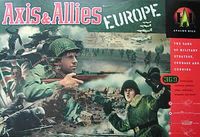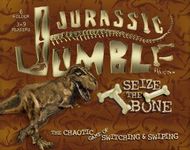 Edited Mon May 27, 2013 3:50 pm
Posted Fri May 17, 2013 5:35 pm