Guild
Guild:
Category:
Website:
Created On:
2011-02-06 13:27:40
Members:
2198
Manager:
Collections:
Browse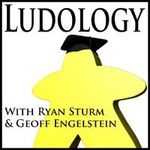 Welcome to the guild for Ludology, a podcast featuring analytical discussions of the how's and why's of the world of board games. Rather than doing game reviews and game news, Ludology explores a variety of topics about games from a wider lens, including discussions of game history, game design and game players. Ludology was started by Ryan Sturm and Geoff Engelstein, and game designer Mike Fitzgerald served as co-host for two years.
The show is now hosted by Erica Bouyouris, Gil Hova, Scott Rogers, and Sen-Foong Lim, with contributions from Geoff Engelstein and Scott Rogers.
Ludology is part of The Dice Tower Network, the premier board game media network.
Thanks to Paul-Douglas Rivers for designing the Ludology logo.