Guild
Guild:
Category:
Created On:
2011-06-26 01:58:36
Members:
318
Location:

Addr1:
Addr2:
City:

Roy

State/Province:

Utah

Country:

United States

Postal Code:

84067

Manager:
Collections:
Browse
Board game group that gathers every two weeks and any other time in between for some gaming fun. One more thing, It's the best damn game group on the geek. But I may be a weeeee bit bias.
If you live in Utah or traveling through and can join us, drop me (Ryan - kingofthegrill) a geekmail and we'll get you added to our email list. Or you're welcome to join the group and lurk here on our forum. We're mostly out of Davis, Weber, Box Elder and Cache Counties but all are welcome.
If you would like to game on a night we don't get together, feel free to post it to the guild Calendar. If you don't want to publicly post the address let me know and I can send out an email to the group.
Please introduce yourself here:https://boardgamegeek.com/thread/984346/whos-who-guild
Spiel on!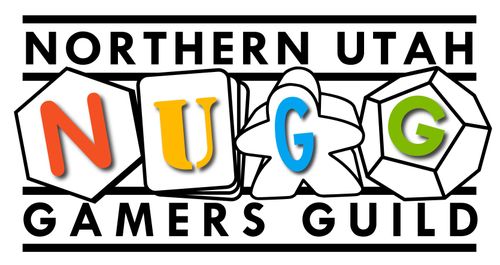 Official abbreviation of the Northern Utah Gamers Guild is NÜGG
Find us on Facebook: https://www.facebook.com/groups/nugg1/
This page does not exist. You can edit this page to create it.