Guild
Guild:
Category:
Website:
Created On:
2013-02-02 12:11:04
Members:
19
Location:

Addr1:
Addr2:
City:

Barcelona

State/Province:

Catalonia

Country:

Spain

Postal Code:

Manager:

Ivan Prat

Belgium
Barcelona, Catalonia

Collections:
Browse
Wargamer's club from L'Hospitalet, near Barcelona in Catalonia, with 30 members and growing.
We usually gather every Friday (and some Saturdays and Sundays) to play wargames and, as we like to define them, "historical eurogames".
In addition, as a local association, we participate in fairs and other local events, to introduce children, and their parents, to games.
Currently collaborating with some schools and a history museum, to teach history through the games.
Visit our blog to know more about us (the blog is written in spanish) or feel free to send us a message.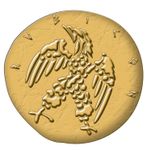 Club's Logo
This page does not exist. You can edit this page to create it.