Guild
Guild:
Category:
Website:
Created On:
2013-04-22 07:03:16
Members:
5278
Manager:

Richard Ham

United States
Washington

CLICK THIS BEAGLE if you're looking for in-depth gameplay video run-throughs! :)

Collections:
Browse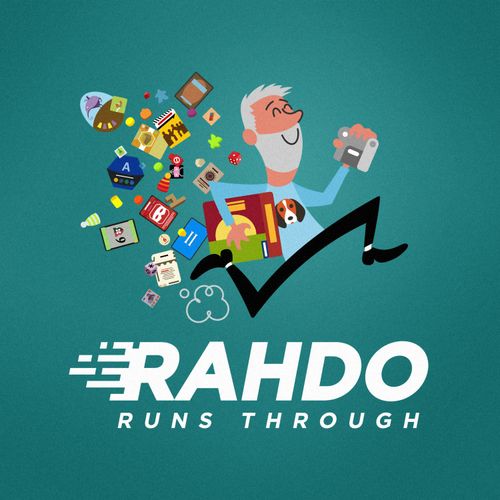 A video series devoted to demonstrating what it *feels* like
to play the latest and greatest board and card games on the market.
The Runthroughs
The geeklist that started it all, with links to every video I've done. Subscribe here on BGG and you'll always be notified when new games are covered
The Other Stuff
The "other" video geeklist, where I announce every non-runthrough video I put out (including corrections vids, convention previews, interviews, and all sort of misc. stuff). Subscribe again to stay in the loop!
The Rahdo Guild! (guild.rahdo.com)
The very discussion forum you find yourself in now
My channel on YouTube! (rahdo.com)
My YouTube frontpage is broken down by several different categories to help you find what you're looking for!
Help Rahdo Run! (patreon.rahdo.com)
If you enjoy the show and want to support it, head over to my crowdfunding site for some exclusive rewards!
FAQ! (faq.rahdo.com)
Some Frequently Asked Questions
Black Lives Matter! (blm.rahdo.com)
A summary of my thoughts as to why I wear BLM shirts on my show
Coming soon! (comingsoon.rahdo.com)
Updated at the start of every month listing which games I'll be covering next
My "to film" queue! (unfilmed.rahdo.com)
Here's my list of shame... all the games I've got on hand that I haven't filmed! I've got a lot of work to do!
Gone gone gone! (gone.rahdo.com)
A list of all the games I've gotten rid of over the years, and why
Rahdo Talks Through! (podcast.rahdo.com)
My Monthly audio podcast
DOGGOS! (dogs.rahdo.com)
Just for fun, here's all the dog pics that folks have sent in to the podcast :)
REQUESTS! (requests.rahdo.com)
A geeklist where everyone can make requests for what to cover next. Make your case and sway the voters (and/or me!)
Thumbs! (thumbs.rahdo.com)
The current standing of those requests (thanks to BGG user andvaranaut for this awesome bit of scripting)
The Final Countdown! (games.rahdo.com)
For those who are curious, here's a list of every game we currently own, ranked based on our favs to play, with links to runthrough videos where available ((thanks again to andvaranaut)
Countdown Redux! (ranked.rahdo.com)
Here's that same list in a different format, sortable and with box art