Guild
Guild:
Category:
Website:
Created On:
2007-06-15 05:04:14
Members:
87
Location:

Addr1:
Addr2:
City:

Bolton

State/Province:

Lancashire

Country:

United Kingdom

Postal Code:

BL1 5QE

Manager:
Collections:
Browse
We are G.N.O.M.E. welcome to our guild
Who are we?
We are a group of gamers from in and around the Bolton area who meet up to play a wide variety of games. We are mixed in age and background but united in our love of gaming.
When do we meet?
We meet every Thursday from 7PM to 11PM. To find out about upcoming events look in the forums or calendar below.
Where do we meet?
The upstairs room at the Doffcocker Inn, Bolton, BL1 5QE. The beer is nice and cheap, it is quiet and the tables are good.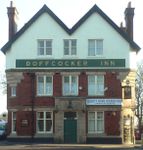 Who can join?
Anyone is welcome. Between us we have well over 4,000 games (click on 'browse' next to 'collection' in the guild heading to get an idea) so there are always plenty to choose from.
For details of meets or directions, contact us. There are no joining fees, commitments, no pressure sales, you are welcome to come along and give us a try out (all we ask is £2.00 to help towards the cost of the room) - your first session is free!
For further information contact boltongeordie or simply post in this thread.
G.N.O.M.E. what's all that about then?
Well we were Bolton Gamers, but that was only a stopgap. The best suggestion we have had so far is Gamers North Of Manchester, England. And we had the BGG Gnome (well, both of them actually) as a visitor, so the acronym is very appropriate.
Recently we have played: