Guild
Guild:
Category:
Website:
Created On:
2014-08-06 14:50:06
Members:
845
Manager:

Sean Ramirez

United States
Albuquerque
New Mexico

Collections:
Browse
For our full podcast archive, click here.
Available also on iTunes and Stitcher.
Visit our website (www.dukesofdice.com), follow us on Twitter (@dukesofdice), like us on Facebook (www.facebook.com/dukesofdice), subscribe to our YouTube channel, and give us your hearts on Board Game Links!
Need a Dukes of Dice Microbadge? [https://boardgamegeek.com/microbadge/35528 here! Need gold for it? GeekMail Sean.
Add your pin to The Greater Duchy Map and see where all of our listeners are here.
The Dukes of Dice podcast is a proud member of the Dice Tower Network!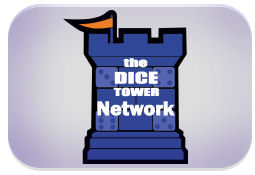 Dukes of Dice Rating System
6 = An all-time favorite that is a contender for the top 10
5 = A great game, will rarely turn down a play of it.
4 = A good game. Worth playing, just not all the time. Belongs in the Duchy.
3 = Game is okay, not exciting. Will play in the right situation.
2 = Game has some merit but has significant detractions.
1 = Poorly designed but playable. Not necessarily fun.