Guild
Guild:
Category:
Website:
Created On:
2016-04-06 11:58:49
Members:
84
Manager:

Würfel Reviews

Estonia
Tallinn
Harjumaa

Collections:
Browse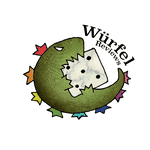 Welcome to Würfel Reviews guild!
Here you can discuss all sorts of things regarding board games, our channel, reviews etc. Ask questions, write suggestions. Feel free to comment :)
Würfel Reviews was created in 2013 by me (as a simple FB group). Later I was joined by Andres, Alina and Boris. Andres was managing Russian content.
Now I do it alone and sometimes have Kyle Woods as a guest/collaborator :)
I want to give my thoughts on different games and give you a reason to buy or not to buy a particular game.
FOLLOW US ON:
Youtube - Würfel Reviews
Facebook - https://www.facebook.com/wurfelreviews/
Twitter - @WurfelR
Instagram - wurfelreviews
wurfelreviews@gmail.com
This page does not exist. You can edit this page to create it.