Guild
Guild:
Category:
Website:
Created On:
2016-06-23 09:52:11
Members:
62
Location:

Addr1:
Addr2:
City:
State/Province:

South Carolina

Country:

United States

Postal Code:

Manager:

kevin delp

United States
Greer
SC

Collections:
Browse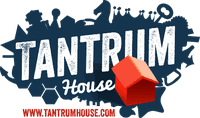 Tantrum House is a board game media group located in the Upstate of South Carolina.
We are players, commentators, critiquers, and creators of board games.
Listen to our weekly podcast on iTunes or Google Play. "Tantrum House Board Gaming Podcast"
And Subscribe to our YouTube Channel - Tantrum House Games
This guild will help keep all of you up to date on all the happenings of Tantrum House!!
We'll ask questions, have polls, and have awesome conversation about board games (and other stuff) right here. So feel free to interact and ask us questions you have and comment on what you would like to see Tantrum House do in the future!