Guild
Guild:
Category:
Website:
Created On:
2007-06-30 22:58:18
Members:
463
Location:

Addr1:
Addr2:
City:
State/Province:

Western Australia

Country:

Australia

Postal Code:

Manager:

Warren Adams

Australia
Mt Lawley
Western Australia

Collections:
Browse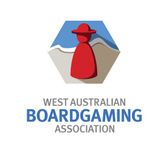 The West Australian Boardgaming Association Inc.
The West Australian Boardgaming Association Inc. is a not-for-profit collective of gamers who promote board games and card games through a range of public events in Western Australia. We are an incorporated association (committee details).
Our aims are:
The promotion of boardgames in the West Australian community.
The provision of regular game playing events at community venues.
This is our Guild, where we discuss upcoming events, how to improve our meetings and how to promote boardgaming in Western Australia.
WABA Games Collection
WABA maintains a collection of games that have been donated or purchased.
These games are not available for loan but can be played at any WABA event. Not all games in the WABA Collection are at all events due to space restrictions. If you wish to play a specific game at a WABA event, please let us know as early as possible so that we can try arrange for it to be at that event.
At both the WABA Mt Claremont and WABA Thornlie meets, there is also a WABA Starter Tubs of Games. Each tub has 11 games which serve as a collection of games that can introduce new and existing gamers to a range of game mechanisms (the way games play).
Membership
Application for membership is open to anyone resident in WA. To support WABA by becoming a member just ask for an application form at one of our meets.
Yearly membership (from 1 July) is just $5.00, which entitles you to:
Financially support the continuation of WABA
Voting rights at general meetings (including the AGM);
5 - 10% discount at Tactics in London Court;
An improved chance of winning the monthly door prize draw at the Mt Claremont meet, and
Free entry into our major Decembacon event for Mt Claremont's last meet of the year.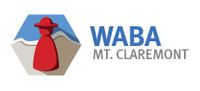 WABA's main event is our Mt. Claremont gathering. We meet on the second Saturday of each month to play boardgames in Perth, Western Australia. We play all kinds of games, but tend toward modern hobby games.
You can see a list of all the games we have played so far.
WABA: Mt. Claremont
The next Mt. Claremont meet will be on Saturday 11 February 2023 from 1pm - 11pm at:
Mt Claremont Community Centre (Banksia + Hakea Rooms)
105 Montgomery Avenue
Mt Claremont
Cost for WABA members is $5.00 and entry is free if this is your first WABA event (members get an extra entry in the door prize draw).
You can see all the door prizes and winners here.
Other dates for 2023 - 11 March, 8 April, 13 May, 10 June, 8 July, 12 August, 9 September, 14 October, 11 November, 9 December.
Please see the WABA Mt Claremont Location Map.
The most convenient public transport is bus service 27 or 28 (timetable Western 33). The 28 will bring you closer, but the 27 may be more convenient. Both buses run every hour, in both directions, between Claremont Station and East Perth:
From the east, catch the 27 that leaves from East Perth
From the west, catch the 27 that leaves Claremont Station.
---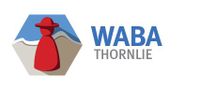 We meet south of the river in Thornlie on the fourth Saturday of the month. We play all kinds of games, but tend toward modern hobby games, with much longer games often featuring at Thornlie.
You can see a list of all the games we have played so far.
WABA: Thornlie
The next Thornlie meet will be on
Saturday 25 February 2023
from
1pm - 11pm
at:
The Forest Lakes / Thornlie Family Centre
39 Towncentre Drive,
Thornlie WA 6108
http://www.familycentre.com.au/
Cost is $5.00 but entry is free if this is your first WABA event. You can see all the door prizes and winners here.
Food vendors are a five minute walk away and there is water and soft drinks for sale at the venue (proceeds to WABA). There is also a fridge and a microwave you can use if you want to.
Other dates for 2023 - 25 March, 22 April, 27 May, 24 June, 22 July, 26 August, 23 September, 28 October, 25 November.
You can download flyers to promote this event here
Getting There - near Forest Lakes Drive
We look forward to seeing you there!
---
Other WABA Information
Use Games for Sale/Trade to see what members have available for sale and/or trade. Feel free to add items to the list (and remove them when no longer available). Be aware however that this is not an invitation to sell new games at meets – for more discussion see Selling Games at WABA.
Use the new WABA Kickstarter List or the old Kickstarter - the WABA Edition to see kickstarter projects that members are backing, and opportunities to combine shipping on kickstarters. Feel free to add items to the list (and remove them once delivered).
Containers for Change
Member Number: C10703873.
Meetup Group
Boardgaming Western Australia is the name of a Meetup group, set up to help keep you up to date with boardgaming events in the state. See here for more details.
WABA Shirt
Many of our members play boardgames online. See Gaming Online with WABA members to find out more.
If you are also interested in playing computer games with WABA members then join our Steam group: WABA Computer Gamers
Show Your Support
Purchase the WABA Supporter Microbadge for only eight geekgold

If you're really flush with geekgold, you can purchase a geekbadge slot and then use this WABA geekbadge image:

Instructions on how to set it up in your profile.
---
Other Boardgaming in WA
If you can't get to a WABA meet regularly, or you want to fit in more gaming, then maybe one of these groups can help:
Cannington - every Monday 6.30pm-10pm at Good Games Cannington, 21 Liege Street Cannington ($5 cost)
Rockingham - every Tuesday and Thursday 6-10pm at Good Games Rockingham, 4a/3 Goddard St Rockingham
Busselton - third Sunday monthly 1-5pm, or if you are visiting contact Penny (pennycarrier@gmail.com)
Kalgoorlie - every Monday 6-10.30pm at Boulder Lawn Bowls Club, 63/65 Richardson St, Boulder (BGG Rick - rikrikrik)
Port Hedland - contact Tony (Lemmotlow@gmail.com)
---
Important Note about editing the info above
If you edit the information above, please tell tallboy (listed as the Manager in the main guild info) what you've done. If you're not sure if you should make an edit you want to make, please contact tallboy first.