Guild
Guild:
Category:
Website:
Created On:
2021-02-17 10:54:57
Members:
274
Manager:
Collections:
Browse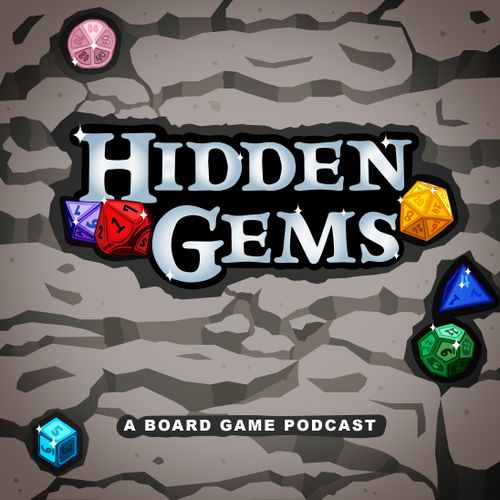 The popularity of modern hobby board gaming is on the rise. Over the last 15 years, board games have seen a surge in popularity like they've never seen before.
This explosion in popularity has been great for the board game hobby, and excellent titles are released almost daily. With this increase in board game titles, we have also seen an increase in board game media coverage with many different podcasts, YouTube shows, and other online reviewers highlighting the latest and greatest board games that they feel deserve your attention.
Catan, Dominion, Scythe, Terraforming Mars, Azul…these are all amazing games, and you will hear about them often when searching for good modern board games. However, we here at Hidden Gems have noticed an unfortunate trend when it comes to board games and their recent explosion in popularity. A lot of games are getting missed. With so many games being released each year, it's almost inevitable that many games will just fall through the cracks.
Our goal at Hidden Gems is to highlight unusual, forgotten and underappreciated board games that are not often talked about in modern board game circles and bring them to the forefront. We have found that many of these overlooked board games are great games, and we feel that they deserve play.
Hidden Gems is about the search. We are mining the entirety of the hobby board game catalogue, new and old, searching for overlooked and underappreciated games that we think you and your friends and family will enjoy. We would love to have you come along with us on this journey and join us in our search for Hidden Gems.
Have a game that you'd like us to cover? Post it in our Hidden Gems Podcast: Gem Miner Recommendations geeklist.
And, follow along with the show as we post games from each episode in our Hidden Gems Podcast: Game Ratings geeklist. It's a great way to get in on the conversation, and we'd love to hear your thoughts and ratings!
Thank you for listening!