Guild
Guild:
Category:
Created On:
2010-03-08 15:56:26
Members:
31
Location:

Addr1:
Addr2:
City:

Tucson

State/Province:

Arizona

Country:

United States

Postal Code:

Manager:
Collections:
Browse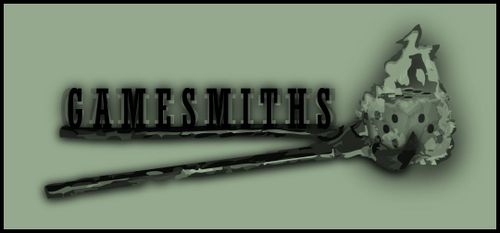 Gamesmiths - a game design group focused on forging new prototypes into enjoyable board games.
The goals of the group are to promote board game design, support designers by providing constructive playtesters, and develop potential designs into publishable games.
We meet on the third Monday of the month, at 6:30 pm at Hat's Games.
The group is free to join and all events are free to attend. Everyone is welcome and all prototypes, in all stages of design, will have a chance to receive input.
Come to get feedback on your early conceptual design, or come to get your well developed prototype put to the test.
---
Check out the results of our work: Our published games so far!