Guild
Guild:
Category:
Website:
Created On:
2013-03-16 21:28:33
Members:
1733
Location:

Addr1:
Addr2:
City:
State/Province:

North Carolina

Country:

USA

Postal Code:

Manager:

Tony McRee

United States
Charlotte
North Carolina

RDTN

Collections:
Browse
LATEST EPISODE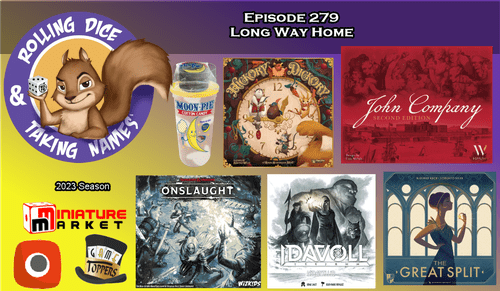 Click To Listen
Since 2012, a podcast involving a 30+ year friendship where we sit down with our listeners
to discuss our common passion for board games, card games, miniatures, role-playing games
and much more. From time to time, designers and media personalities drop by to pull up
a seat and discuss their current projects and happenings. This guild is dedicated to the
fun and entertainment of its members where we talk about the latest trends, happenings
and our likes and dislikes in a friendly environment.
| | |
| --- | --- |
| | 2014, 2015, 2016, 2017, 2018, 2019, 2021 |