Guild
Guild:
Category:
Website:
Created On:
2013-05-23 15:03:14
Members:
102
Manager:
Collections:
Browse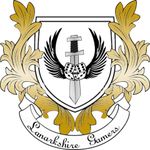 Who?
We are a gaming group open to all forms of traditional gaming from board games to war games; card games to role-play games. We focus on being as inclusive as possible and do our best to ensure people get to play what they want at our meets. Thanks for checking us out!
When?
We meet as much as possible!
Where?
Since 2012, we've been meeting at the Masonic Hall, Hope Street, Motherwell, ML1 1BS. The hall is surrounded by (free!!) car parks and is about 100m from Motherwell train station. You'll usually find us in the main hall on the first floor, but very occasionally we'll be in other parts of the building.
See our events page for more details: https://www.facebook.com/groups/261557973924682/events/
And for those who don't have Facebook access: http://boardgamegeek.com/thread/1016157/list-of-club-details
Current scheduled meet ups are:
- The First and Third Saturdays of the month in the Masonic Hall in Motherwell. Noon till 5pm.
It's £3.00 for families and £0.50 for kids. Under 16's must be accompanied by an adult.
These are the general meet-up plans but please check for updates in the forum for any scheduling changes.
What can you expect from us now and in the future?
Fun! Friendliness! Throwing dice! Slinging cards!
Our aim is to build on the clubs we have and encourage as much gaming as possible!
Here's a list of the previous gaming days of the Lanarkshire Gamers - History in the making
Follow us on Twitter: @shiregamers