Article
Edit
|
History
|
Editors
Doctor Who Miniatures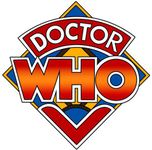 There have been a number of miniatures manufactures who have been licensed to produced a range of Doctor Who miniatures for games.
Heroes Miniatures
Heroes Miniatures produced a small range of 25/40mm Doctor Who miniatures. Production was moved to Fine Art Castings (this needs to be comfirmed) (OOP).
Fine Art Castings
Fine Art Castings in 1984 produced a range of 25mm, 40mm, and 80mm Doctor Who miniatures for collectors (OOP).
Citadel/FASA
In the 1980s Citadel and FASA produced a range of Doctor Who 25mm miniatures for the Doctor Who Role Playing Game by FASA. Both ranges was the same except the Citadel miniatures was mounted on slotted base and came in blister packs of 3 miniatures and the FASA miniatures was cast with solid base and came in card boxes of 3 miniatures which was design as a "Tardis". Also Citadel produced a box set of plastic Daleks and Cybermen. (More Details and list) (OOP).
Harlequin Miniatures
In the 1990s Harlequin Miniatures produced a large range of Doctor Who 28mm miniatures and a miniature war game for them called; Doctor Who: Invasion Earth. (List of Harlequin Doctor Who Miniatures.) (OOP).
Behind the Sofa.Com
A sort lived company, formed by Alector Limited to produced a series of 35mm Doctor Who miniatures (OOP).
Media Collectables
Media Collectables did a range of 1/35th scale metal and resin Daleks and Cybermen model kits. Check out the South London Warlords Website on their War of the Daleks game, for how they use the models and some pictures.
Character Options
In 2007 Character Options produced a collectible miniatures game called Doctor Who Micro Universe, based on the latest TV series. The game is pritty basic for young children and the miniatures are pre-painted soft plastic. The manufacture says they are 35mm in scale but they are so near to 28mm. Most Doctor Who miniatures games players use them in their games (OOP).
In 2011 Character Options started to produced a range of mini toys called Character Building. There are a number of ranges which includes Doctor Who. Some gamers are using them for Doctor Who games with the H.M. Armed Forces Character Building range for the UNIT forces.
BBC
The BBC produced a children's magazine call Doctor Who Adventures which has a free gift in each issue, sometimes it is a small plastic toy which can be used as a miniature for games.
Eaglemoss Collections
Not made for games, but in 2013 Eaglemoss started a magazine called; The Official Doctor Who Figurine Collection which came with a 1/21 scale pre-painted resin Doctor Who figures, which could be used games (though they are not toys).
Warlord Games
Warlord Games has published a new game call Doctor Who: Exterminate! The Miniatures Game in 2017, with a range of 38mm plastic and metal miniatures.
LEGO
LEGO has produced one building set with the 11th and 12th doctor and the Tardis under the Lero Ideas line. They have also made two sets for the Lego Dimensions video game.
Playmobli
Due to release a range of Doctor Who toy figures in 2017.
Unlicensed Items
Thare have been many years where no licensed Doctor Who miniatures (or rules) have been made, so a number of fans have produced thier own.
Proxies Miniatures
There are some excellent minatures getting produced by manufactures which makes good proxies for characters from Doctor Who (some will need a slight modfication), join a news group (or post on BGG) and ask. For example, there are a number of Spy miniatures ranges which includes Henchmen in boiler suits and hard hats, which are perfect for a number of the classic Doctor Who stories.
External Links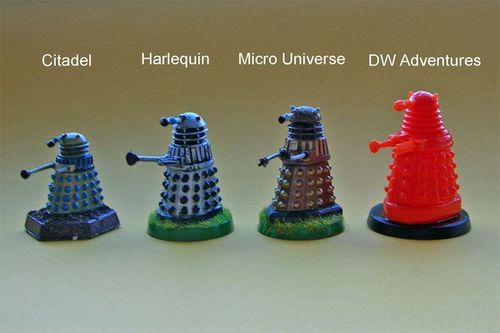 ---
[What Links Here]