Article
Edit
|
History
|
Editors
One Thing Browse Games
The database contains a huge number of games, and is easy to search when you are looking for a specific item. However it also has the ability to let you browse the games.
Choosing Browse in the main menu gives you options to browse the items in the database according to the different ways they are classified in the database - series, families, genres, RPGs, RPG items, etc.
Let's say you want to browse through RPG items. Choosing this option will take you to a page where the items are arranged by their ranking. (Other categories, such as genres and systems, are arranged alphabetically)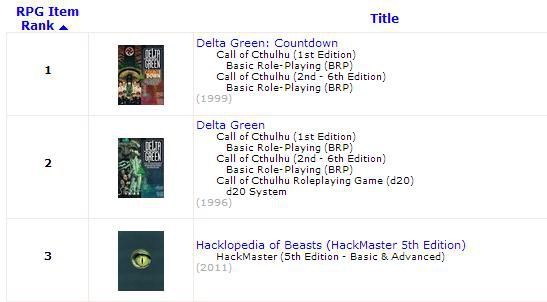 You can click on any of the table headers to alter the order in which the items are presented. The default view is by ranking from highest to lowest, but you can choose to order it in reverse, by geek rating, or by the number of voters. If you want to limit your browsing to items of a specific kind, you can filter the list in the dropdown menu given.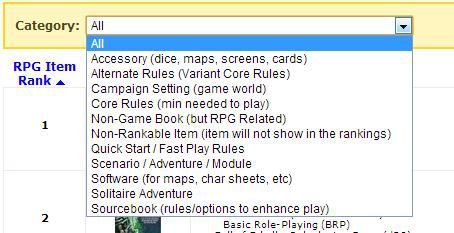 As you browse, you can easily add your own rating to games, add the game to your collection or wishlist, or record a play by clicking on the 'Your rating', 'status' and 'your plays' table cells respectively.
Return to the User Guide
[What Links Here]