Article
Edit
|
History
|
Editors
One Thing Record A Game
To record the play of a game, simply go to the entry you want in the database and at the very bottom you will see some User Information as follows:

Click on the Record a play and you will be presented with a dialog box to fill in the session information: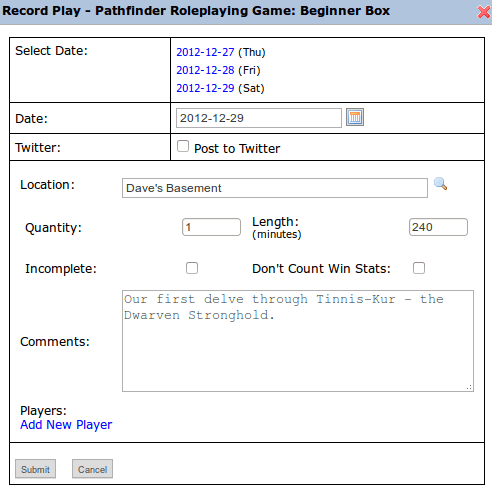 When you're done, hit Submit and it will be saved. You can record any number of plays for a given game. Please note this is not a Session Report which is a full-blown written report for a given play (those show up in the Forum module on the front page).
You can view all of your plays from My Geek->Profile and on the right-hand side you'll see something like:

Return to the User Guide
[What Links Here]