Article
Edit
|
History
|
Editors
Pocket Battle Games
Released by LPS, Inc. to promote Against the Odds Magazine and Turning Point Simulations, these "pocket battle games" are designed as promotional items to offer quick enjoyment and increase interest and awareness of wargames. Each game is self-contained: printed and distributed on a postcard with rules on one side, a small map on the other, and small number of double-sided counters that can be cut out and used.
List of Games
Games that have been released as part of the Pocket Battle Games series so far include:
1) Stand at Mortain
2) Some Poles Apart: The Battle of the Westerplatte
3) Showtime Hanoi
4) Morgan's a' Comin'!
5) The Toast of the Town
These four games on the Ardennes can be played individually or combined to play The Peiper Dream:
6) Paying the Peiper
7) A Dash of Peiper
8) The Bagged Peiper
9) Just a Peiper Dream?
10) "La Garde recule!"
11) The Union Forever!
12) Operation Cerberus: The Channel Dash
These four games on Leipzig can be played individually or combined into A Bridge Too Few (using article in La Bataille de Vauchamps):
13) Marschall Vorwärts!
14) "A Matter of Honor, Sire"
15) The Nations Assemble
16) Trapping the Ogre
17) Surrender Unto Caesar: The Siege of Alesia, 52 BCE
18) Behold, A Pale Glider
19) Not Men But Devils: The Battle of Camerone
20) Imua!: The Unification of Hawaii, 1795
These five games on D-Day can be played individually or combined into Tuesday, The Führer Slept Late:
21) The Utah Beach Landings
22) The Omaha Beach Landings
23) The Gold Beach Landings
24) The Juno Beach Landings
25) The Sword Beach Landings
26) Goto Hell! Saipan, June 17 1944
27) Barring the Gate: The Battle for Château d'Hougoumont
TPS Pocket Battle Games (published to promote Turning Point Simulations:
1) Rattenkrieg: Assault on the Tracktor Factory
2) Nothing So Well Lost: The Siege of Rhodes 1522
3) Fateful Days: The Marne Campaign of 1914
4) Operation Pedestal: Convoy to Malta
5) A Hard Pounding Fight: The Battle for La Haye Sainte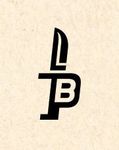 Support and Availability
Support, including consolidated addenda and clarifications for the Pocket Battle Games series, is provided through the ATO website:
http://www.atomagazine.com/
The current Pocket Battle Games have been freely distributed as pack-in items with games from several popular wargame publishers, and given away by LPS staff during events and conferences.
[What Links Here]