Article
Edit
|
History
|
Editors
Username
Your Geek User ID is your login ID for BGG. It is created when you register for BGG and cannot be changed.
NEED NEW GRAPHIC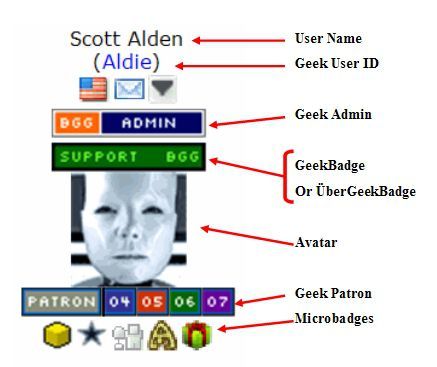 FAQ about Geek User ID
Can I change my Geek User ID
Starting in 2020 it became possible for admins to change an account username upon request. You can submit a request for a new username via the contact form: https://boardgamegeek.com/contact
KNOWN BUGS
Some unusual characters in usernames (i.e. other than letters and digits) cause bugs in various parts of BGG:
Exclamation mark (!) does not work in user= forum formatting code, e.g. [user=TheChin!].
Octothorpe (#) does not work in URLs, e.g. Lemming #5 takes you to user Lemming.
[What Links Here]